ROLI Blocks
A modular music making system that grows with you. Each Block puts musical expression right at your fingertips. Make beats. Play melodies. Shape sounds naturally through touch.
New forms of music collaboration are offered by the modularity of the BLOCK system as units can be used in concert together both wirelessly and in dynamic, real-time physical configurations. This novel experience is enabled by a patented electromechanical system of "DNA" connectors.
role: Co-inventor, Lead Engineer & Project Lead
responsibilities: Interface material and technology research & development, proof of concept prototyping, mechanical engineering, dfm & program management
My role was to lead a diverse group of designers, hardware/software engineers, and material scientists towards creating a new to the world music creation tool. This was a soup to nuts product, heavily reliant on cross-disciplinary collaboration within the team and with A-list musicians, that lead to several patents and innovations in touch technology, electromechanical modularity, as well some sick beats from the RZA.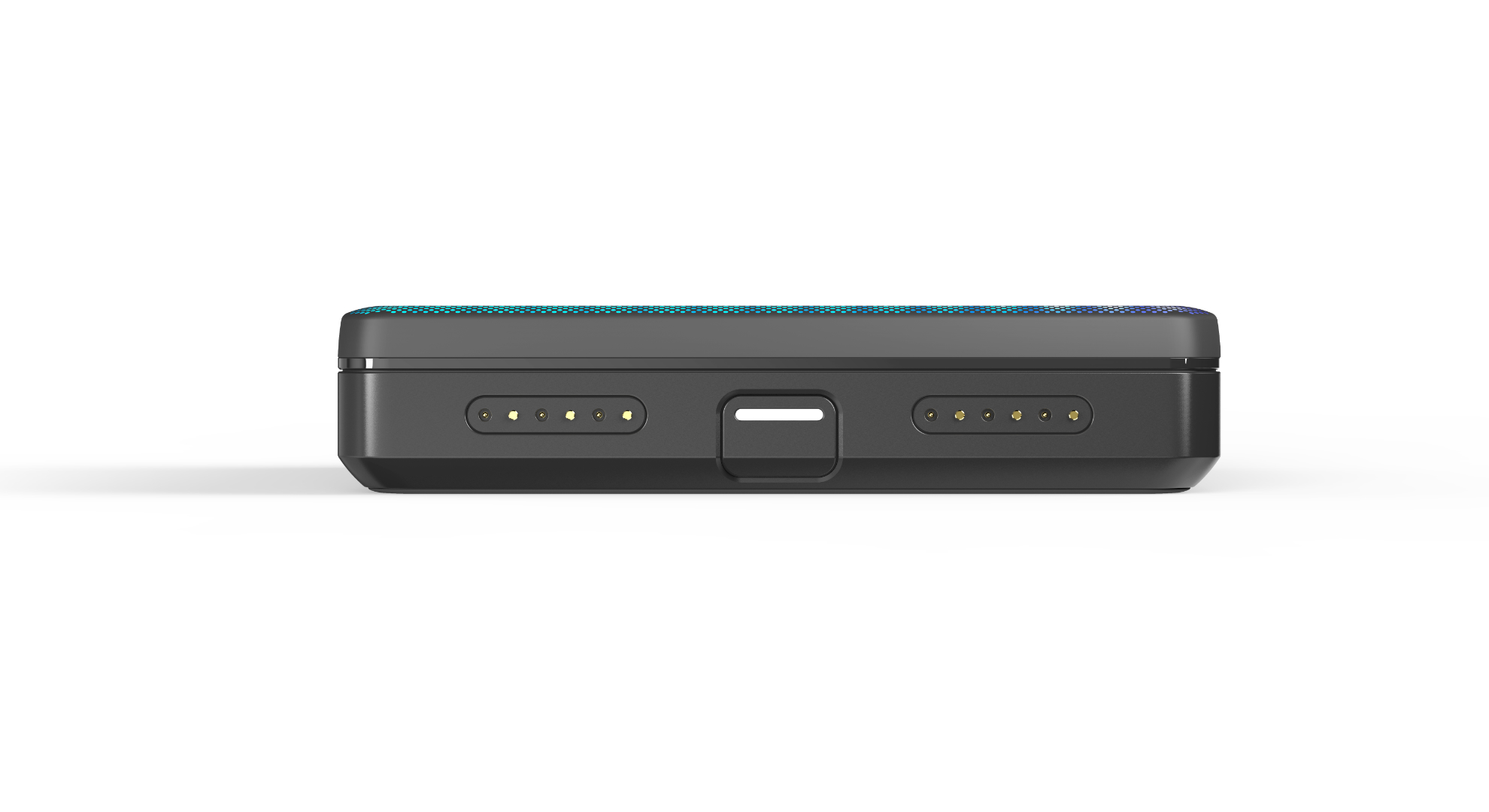 A major advancement in technical achievement for the team was advancing ROLI's pressure sensitive touch technology to provide rich and dynamic light response. (A prototype for this new tech is shown above, below is the final product)